Middlesbrough, Teesside – May 30th, 2022 — Sencode Cyber Security today announced it has joined NVIDIA Inception, a program designed to nurture start-ups revolutionising industries with advancements in AI and data sciences.
Sencode is focused on offering digital security solutions including Penetration Testing and Cyber Awareness Training to help businesses mitigate the increasing risk of cybercrime. Combining our state-of-the-art penetration testing capabilities with our informative and transformative cyber awareness training allows us at Sencode to offer our clients a holistic package of security solutions that can be tailor-made to meet the often-unique requirements of our valued clients.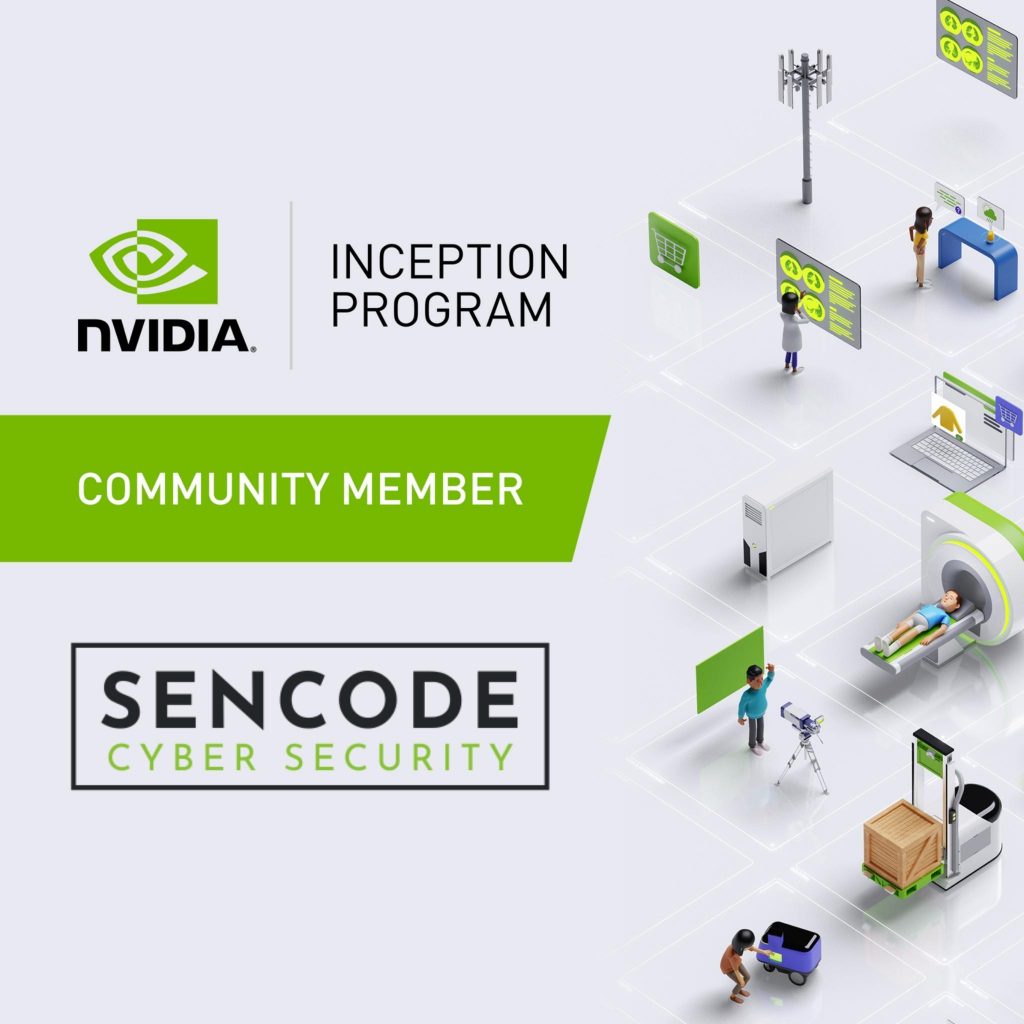 Sencode Cyber Security will use AWS credits accessible through NVIDIA Inception which will allow us to build a threat intelligence platform, train machine learning models, and speed up generic GPU workloads. Training will allow us to develop quickly by teaching staff valuable new technical skills to take full advantage of NVIDIA's GPU platform. The program will also offer Sencode Cyber Security the opportunity to collaborate with industry-leading experts and other AI-driven organisations.
"Working with NVIDIA will allow us to speed up our market strategy and offer more valuable services to potential investors and clients." said (Callum Duncan, – Technical Director at Sencode.)
NVIDIA Inception is a program that helps start-ups during critical stages of product development, prototyping and deployment. Every Inception member gets a custom set of ongoing benefits, such as NVIDIA Deep Learning Institute credits, marketing support, and technology assistance, which provides start-ups with the fundamental tools to help them grow.