Who We Are
Incorporated in 2019, Sencode Cyber Security has gone from strength to strength. Our founders have many years of experience in the industry and understand the security issues that organisations and their staff are facing.
Sencode provides security-conscious organisations with a range of IT security solutions and services, including penetration testing and comprehensive cyber awareness training to help mitigate the growing risks to your corporate infrastructure, and promote a culture of 'Security Beyond Compliance'.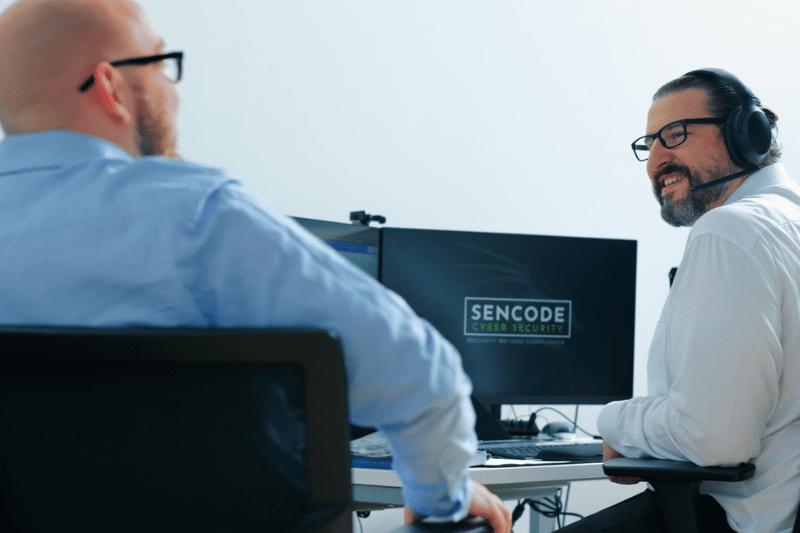 Our Mission
Clear & Effective Services
We strive to provide the best and clearest service for our clients, assuring that they understand how and why we acted the way we did.
Security Beyond Compliance
When it comes to satisfying compliance needs for our clients, we go above and beyond the existing standards to ensure that our clients meet all of the requirements and then some.
Help Don't Hinder
By highlighting security issues, we aim to help you solve your security issues and not leave you confused about what to do next. Good remediation advice is key to solving this problem.
Don't Stagnate, Innovate
We pride ourselves on using the most up-to-date techniques. This means from day to day we help our staff and organization learn and research so that we can stay ahead of the curve.
Thinking Like a Hacker
We are proud of our expert and industry hardened staff at Sencode. Every tester possesses CREST and Offensive Security certifications, as well as the necessary experience to match. This enables us to identify vulnerabilities that automated vulnerability scanners and many penetration testing organisations frequently overlook. To achieve the best possible outcome, we conduct each assessment using the highest quality of testing methodologies, such as OWASP, NIST, and PTES, as well as our own bespoke approaches.
Contact us
Get a free, no obligation quote from one of our expert staff.